---
President Jacob Nuñez
Political Science Major
Brother of ΣΛΒ since Fall 13
Aspiring to use refined natural abilities and leadership skills within the fields of government and public administration in order to help positively change the lives of those whom are oppressed by systems placed in by generations before us, and will stop at nothing to do so. I am a firm believer that God will give you everything you need to get where you are destined to go, but it is your choice whether or not you want to get there. Constantly on the journey to become the best man I can possibly be. Proud son to Jorge and Lupe Nunez, proud brother to Lauren Nunez, and happily in an incredible relationship with Melissa Duran. Hobbies include listening to music, weight-lifting, eating all types of food (love me some good BBQ!), learning, sports, and hanging with those who mean the most to me.
---
Vice President Lazaro "Sharo" Saldivar
Computer Science
Brother of ΣΛΒ since Fall 13
There are three very important things in my life. One is being able to give back to my parents all they deserve for helping me along the way to allow me to be where I am today. Tied into that is the second, being successful in whatever I set myself to do, currently, graduating and setting up MY life. And the third is to give back to my Fraternity for enriching my life with a phenomenal brotherhood Coast to Coast. Hobbies go from dancing banda bachata ratchet to whatever looks fun, always willing to learn. To listening to music(hip-hop/corridos/banda/rap/Alicia Keys/Chente/Wale etc.)
---
Public Relations Yonathan
"Aradom"

Tesfahun
Meet Yonathan Tesfahun,
Television Film and New Media Major
Brother of ΣΛΒ since Fall 13
I want to become a film director one day. After graduation, I would like to travel back home, to the motherland of Ethiopia and help to grow interest and passion for film industry there. My hobbies include watching movies/films, playing soccer and running.
---
Community Service Chair
Enrique "Kinitro" Gallardo
Criminal Justice
Brother of ΣΛΒ since Fall 13
My objective in life is to give back to individuals and to the resources that have helped me get to this point in my life. I do not see college as a way of entering the work place but instead as a place of opportunity to become educated about the world. Being a Criminal Justice major i plan to use this knowledge and help women and children in the areas of domestic violence, moral support and education.I love dancing to all types of music, trying new things,traveling and keeping an open mind to all types off ideas. I aspire to one day own a home in the countryside and continue to help my community.
---
Kevin 'Kaizar' Aceves
2nd year International Business major w/ emphasis in Latin American Studies and Spanish.
Brother of ΣΛΒ since Fall 14
Grew up in Sunny San Diego and is a first generation to attend college. He's been to London, Paris, Barcelona and hoping to go to Colombia in spring 2016. Outgoing and outrages. Very competitive and enjoys sch hobbies as playing sports specially soccer, listening to music, going to the beach, loves to dance, and could eat sushi everyday.
---
Mohammad "تقدم" Damanhoury
Third year Biology Pre-med major.
Brother of ΣΛΒ since Fall 14
I plan on going to medical school to become a doctor. I grew up in San Diego, but I'm from Palestine. I love traveling there to see my family and to get to see the history of the cities there, such as Jerusalem and Jericho. I don't know how to dance to Latin music, but I'm up for lessons. I'm also really excited to make a difference in my chapter and hopefully USFC, which I became secretary of recently. I try to be a perfectionist, so I always try to make what I have better, so hopefully I can get my ideas into my chapter and USFC!
---
Leo "Da Vinci" Gomez
Computer Engineering & Computer Science
Brother of ΣΛΒ since Spring 13
I have two main goals in life. The first, I would like to create prosthetic arms that are able to interact with people's nervous system. The second, I would like to be a Software perpetrator which main goal is to penetrate security system. I also enjoy drawing and running and watching cartoons
---
Miguel "Arcangel" Arciniega
Graduating Senior
Civil engineering major
Neurological psychology Minor
Brother
ΣΛΒ
since Fall 2009
Goal in life is to use my knowledge as an engineer to help those less fortunate. I strive to effect change and inspire others to do the same. Ones goals are never met. If you meet all your goals you aren't setting them high enough. Enjoy being active. Hobbies include playing soccer, running, crossfit (pretty much any physical activity/sport), reading poetry and watching movies
---
Adrian "Hollywood" Torres
Civil Engineer Major
Brother of ΣΛΒ since Fall 2009.
I have a passion for success both in life and education. I want to become a professional engineer and a role model to my younger siblings and future kids one day. I love sports, Baseball, football, rugby, and basketball. My hobbies are watching and playing all sports, going to the movies, and working out.
---
Carlos "Coeus" Gamino
Meet Carlos, President of Sigma Lambda Beta Psi Gamma Chapter Fall 2014
Africana Studies Major
Brother of ΣΛΒ since 2011
Aspire to become a teacher and be able to educate students not only in academics, but also teach students respect in the classroom and love for learning. Hobbies include hiking, watching movies, playing soccer and baseball.
---
Omar "Novacane" Espinoza
Alumni, Bachelor of Arts in Sociology
Brother of
ΣΛΒ
since 2011
Attending UC Santa Barbara in June 2015 for their Teacher E
ducation program that includes
a Masters of Arts in Education with Credential.
Goal in life is to teach students of all backgrounds, economic and cultural, to achieve their full potential. My drive is seeing students' faces when they achieve success, and have a hunger for more. My favorite quote to live by is "The true purpose of Education is to make minds, not careers."- William Deresiewicz
---
Everado "Bronco" Vences
Alumni Graduateof 2014 with Bachelor of since in
Political Science/Psychology
Brother of
ΣΛΒ since 2011
.
Aspire to help those in need of help, and to one day own my own Ranch and hopefully complete my masters. I love going to the movies and playing every kind os sport, a perfect day would be eating pizza on a rainy night while watching netflix. I also like telling goofy jokes
Powered by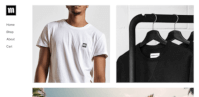 Create your own unique website with customizable templates.